On Monday, Pakistan emerged as the global Tekken champion after Arsalan Ash defeated 120 players to win the World Ultimate Fight League E-gaming finals. WUFL is one of the biggest fighting game championships globally, inviting elite e-gamers from across the globe to participate in games such as Tekken and Mortal Kombat. 25-year-old Arslan's win in the Tekken category once again puts Pakistan on the gaming world map as one of the top E-gaming countries and establishes its dominance in the E-sports arena.
With the latest win, Arslan Ash has become the only Pakistani to have won a 4th major E-gaming world title consecutively.
Arslan Ash took to Twitter to thank his friends, family, and organizers after the win.
I send my praises to Allah, and I am very grateful for the hospitality and generosity of all the organizers, staff and players @WePlayUFL .

I feel so lucky and happy to win this amazing event for Tekken 7 in 2021!

Thank you to my friends, family and supporters around the world. pic.twitter.com/yUPWRMnUz6

— FATE | RB | Arslan Ash 🕷🍀 (@ArslanAsh95) April 12, 2021
Interestingly, Arslan Ash went toe to toe against Awais Honey GG – a fellow Pakistani gamer and won the title with a 5:2 score in the finals dubbed as a Pakistan vs. Pakistan match, further indicating and solidifying Pakistan's dominance in the E-gaming arena.
.@ArslanAsh95 vs. @awaishoney94 is our next Upper Bracket fight of the night.

Who will advance to Upper Finals, and who will fall to losers?

🇵🇰🇵🇰

👾 Twitch: https://t.co/6jQ6HecxO8
🎥 YouTube: https://t.co/dYH3OkPlg7
🔳 DAZN: https://t.co/zsHT7eLj9M#WUFLS1 #WePlayUFL pic.twitter.com/r1VOBLIAdi

— WUFL | #WePlayUFL (@WePlayUFL) April 11, 2021
Arslan got crowned as the champion with a WWE-style belt around the waist.
This is only the beginning…

Season 2 is coming soon!#WePlayUFL #WUFL pic.twitter.com/gZiByaZb1Q

— WUFL | #WePlayUFL (@WePlayUFL) April 12, 2021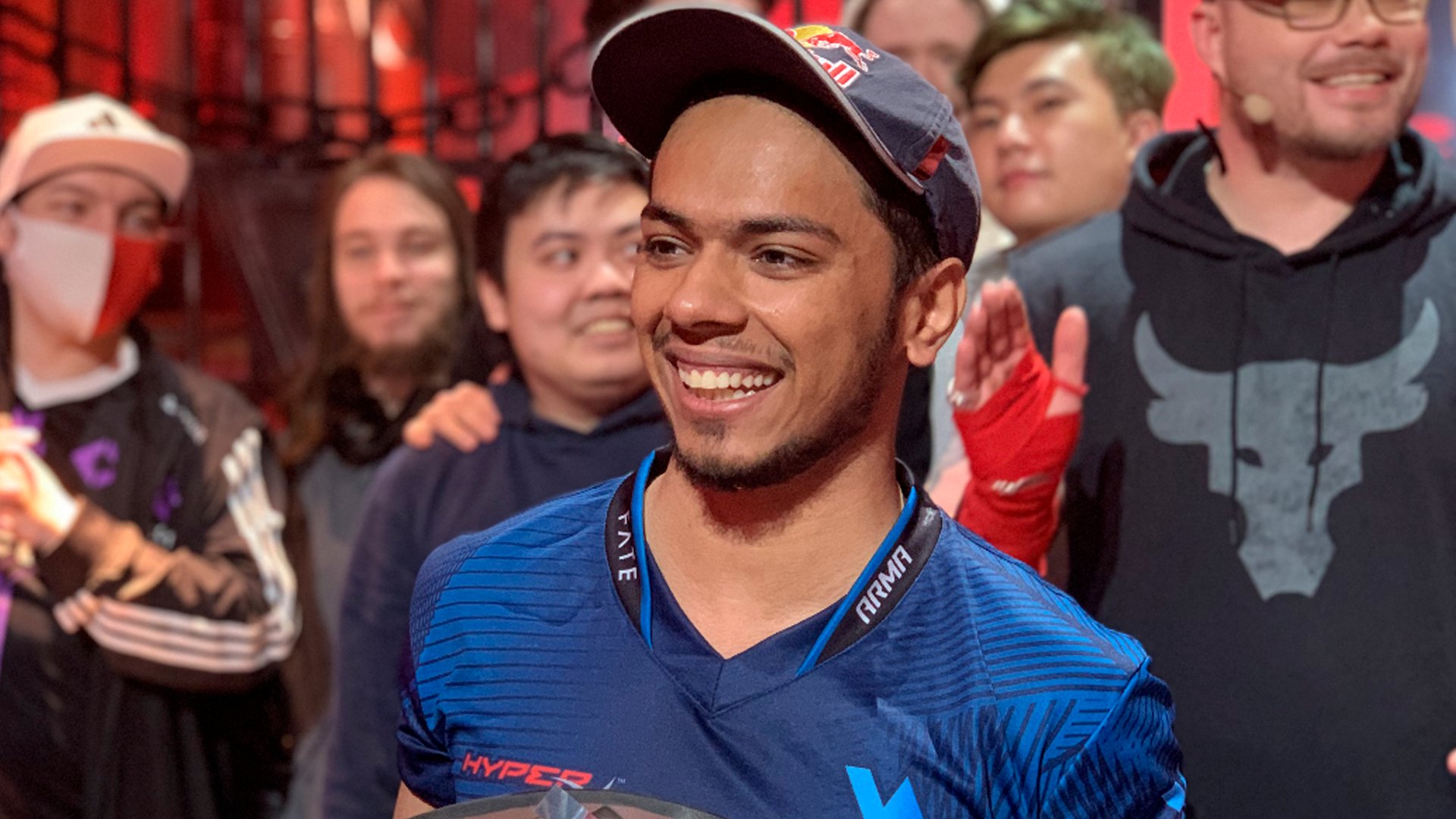 Arslan Ash quickly emerged as one of the "best in the game" after he found overnight success by entering EVO Japan 2019 as an "underdog" and winning it in the first attempt by defeating Jae-Min's "Knee" Bae at the grand final.
8 Players , 4 Countries, 1 Champion.
Pakistan's Arslan Ash takes #EVO2019!#TEKKEN7 Top 8 Results:
1 🇵🇰@ArslanAsh95
2 🇰🇷@holyknee
3 🇺🇸@tk_anakin
4 🇯🇵@hk_takkun
5 🇯🇵@daichinobi
5 🇯🇵@TLaionsan
7 🇯🇵@chikurintut
7 🇰🇷@TekkenLowhigh https://t.co/pRm0CRLp4y #TWT2019 #EVOPS4 pic.twitter.com/rrquuV8CBy

— EVO (@EVO) August 5, 2019
The achievement was nothing short of the extraordinary since Tekken is dominated by Asians, who usually win most of its tournaments.
He later went on to participate and win in its American counterpart EVO USA 2019 as well, in the same year, becoming the only player to become the first-ever unified Evo champion and thus turning more heads his way.
ESPN also awarded him as the best e-sports player in 2019, and as his success continued, he got signed as the first Red Bull athlete based in Pakistan.
Humbled to be amongst the elite athletes, first one to represent Pakistan in the global @redbullgamimg roster. Alhamdulillah! Thank you @redbull for giving me wings and of course, my community for supporting! 🙏🏻#redbullathlete #redbullpk #givesyouwings pic.twitter.com/8FfT1qwAko

— FATE | RB | Arslan Ash 🕷🍀 (@ArslanAsh95) November 12, 2019
As a young Pakistani who ventured far away from the usual paths of doctor or engineer, Arslan's story can resonate with many as he has revealed the journey that took him from pursuing CA to pro gaming  — and how his parents handled the news.
Earlier, a memorandum of understanding was signed between the Pakistan Sports Board and Pakistan Science Foundation to recognize E-sports as an official sport, as per Federal Minister of Science and Technology Fawad Chaudhry who also said that gaming enthusiasts better be ready for exciting opportunities coming their way.
The video game industry is worth 90 billion dollars with an annual growth of 20%. With promising talents such as Arslan Ash winning laurels persistently on their own and without significant government support, there is little doubt that there is room for an immense potential to be tapped with some turbocharging on the government's part, resulting in not only new revenue streams for the country but also much needed international limelight.
Read More: Fawad Ch just announced a video games certification program. Here's why we need it.