Google previously announced to launch a new design for its Gmail web interface and now the company has finally introduced the new design which includes several new features that will also be made available to regular Gmail accounts. A clean look for Gmail on the web, with features like Smart Reply, the ability to snooze emails, and offline support and many more are introduced in the lastest interface of Gmail.
Gmail is the most popular email application in the world and with this much-needed visual refresh, along with a slew of new features Google plans to make the interface user-friendly. Available from today on the web, the new Gmail includes features like,
Smart Reply gives you suggestions for quick replies to messages.
Easier access to attachments.
Reminders for emails you haven't responded to.
High-priority notifications on mobile for those important messages.
Gmail web or app will suggest you how to unsubscribe from newsletters or commercial messages you don't open.
New high-visibility warnings for potentially dangerous messages.
A new Snooze button lets you go back to emails you can't handle right away.
Easier access to integrated apps like Google Keep, Google Calendar, and the brand-new Google Tasks.
Gmail has a 'Confidential' mode: With this mode, you now have the ability to remove the option to forward, copy, download, or print the email you have sent. This is great when you need to send sensitive information over email, though obviously, it's not a fully secured against unwanted sharing. You can also set messages to expire after a while, which could prove useful on numerous occasions.
The new Gmail interface,
Attachments interface and Snooze


Apps sidebar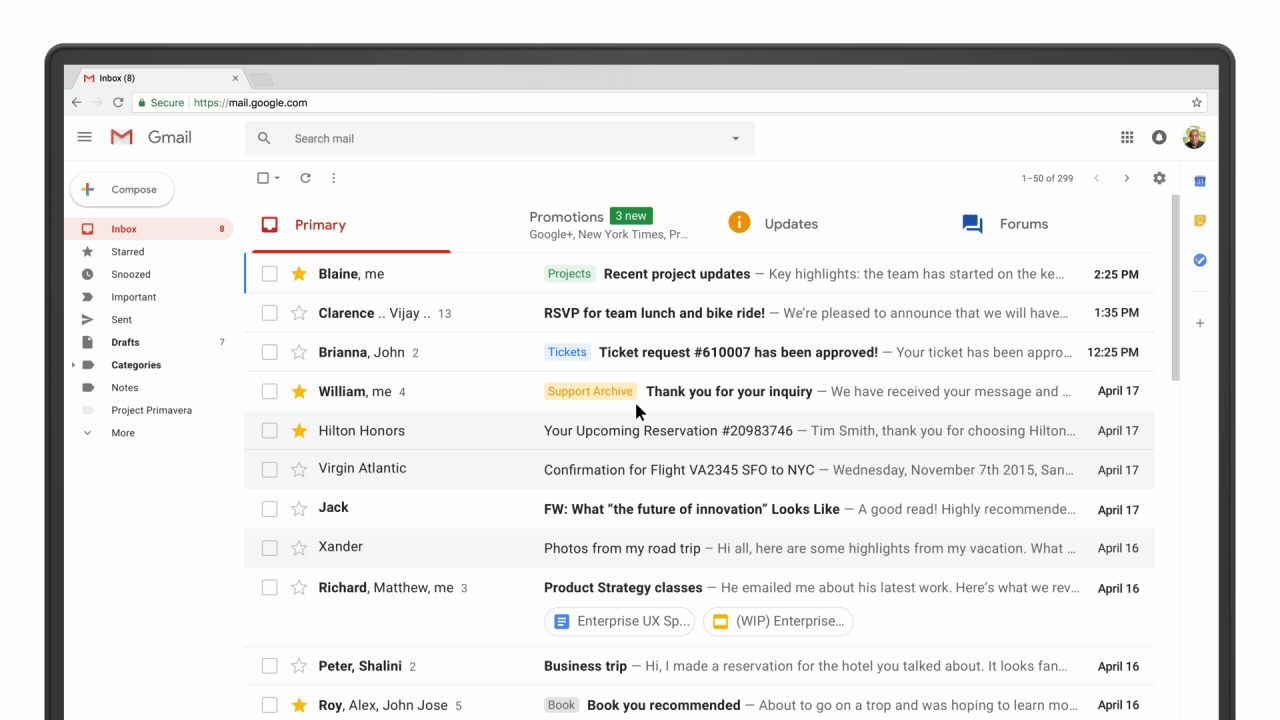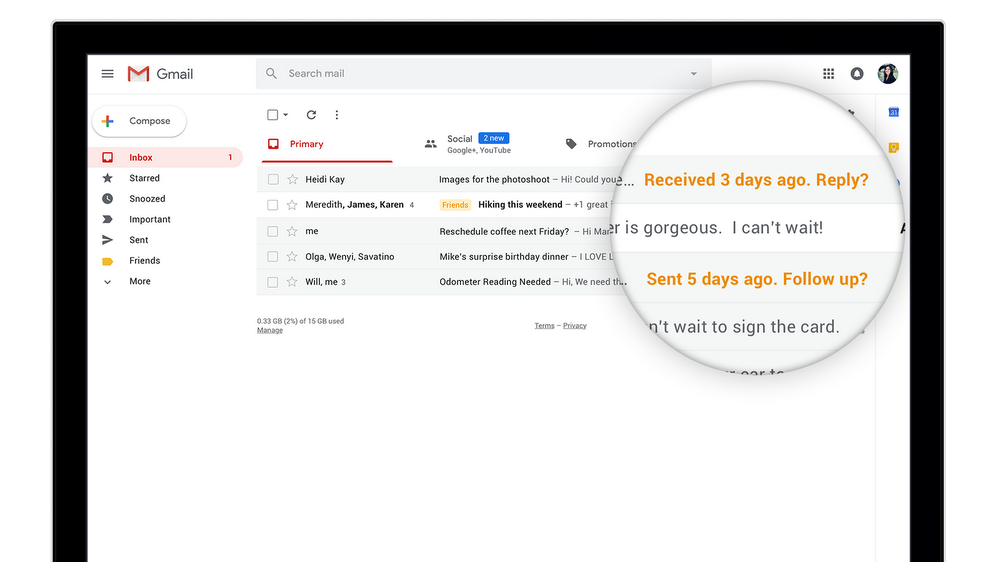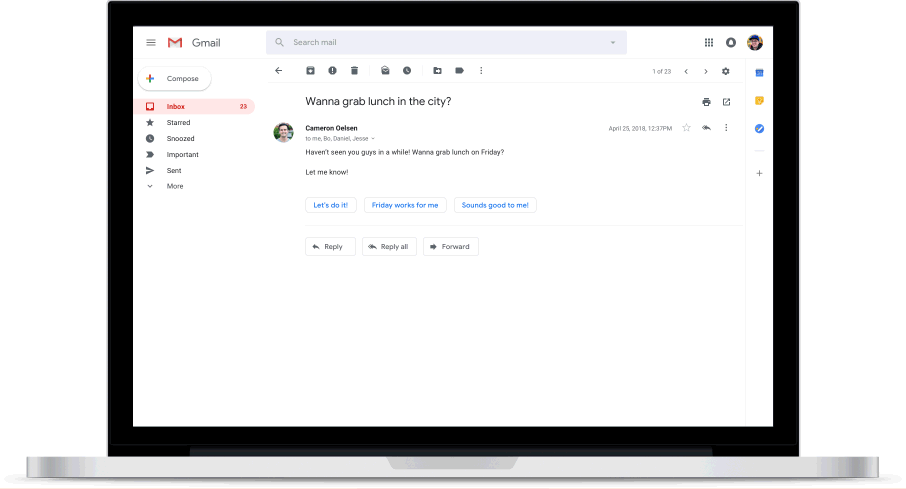 High-priority notifications and Unsubscribe suggestions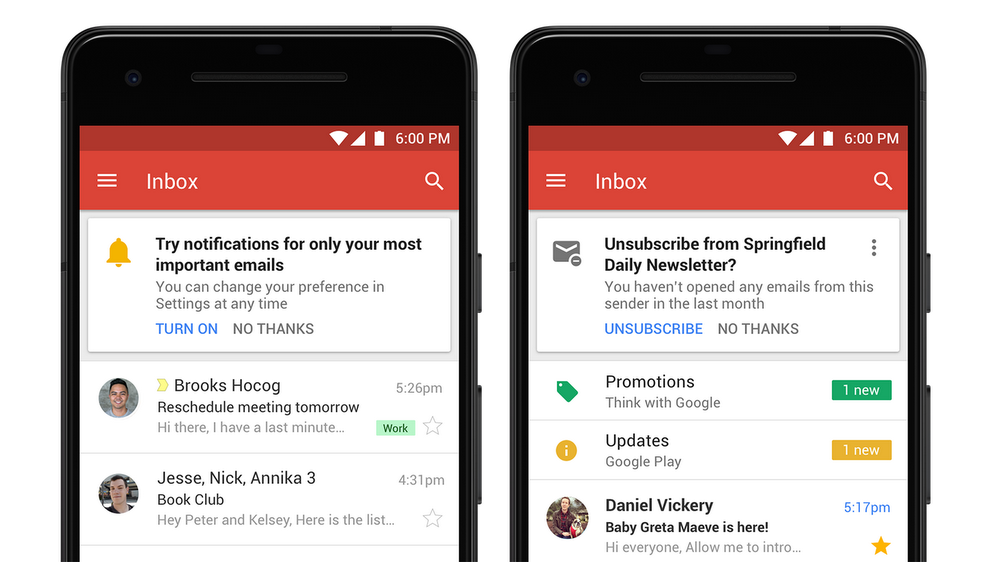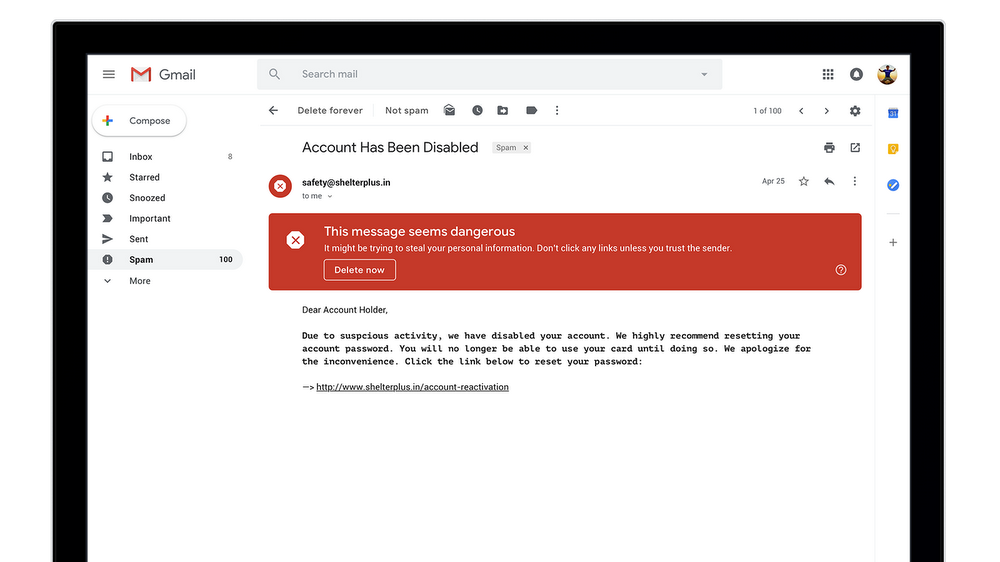 Restricted and expiring messages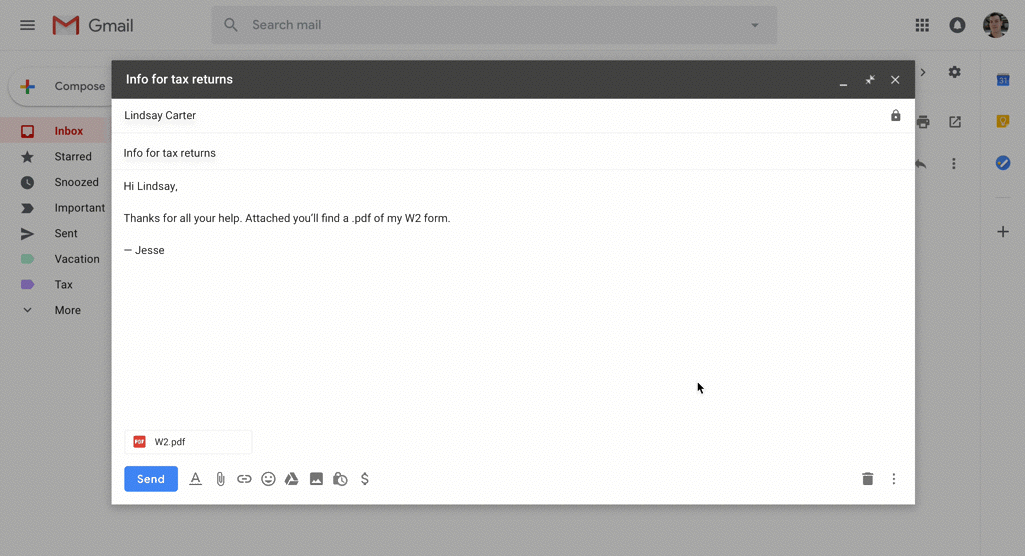 How can you get the new Gmail interface?
Well according to Google, the new interface of Gmail is as simple as clicking on the "cog" — settings button on the right side of the interface and selecting "Try the new Gmail". Although, Google says that the new interface is rolling out on the web starting today, but some features will only go live over the "coming weeks".
We at TechJuice have checked on multiple accounts and we haven't got the activation link yet. The rollout is staged and may take a while to reach everyone across the globe because there are billions of Google accounts. So one can easily say it's not a simple process. As for the iOS and Andriod apps, they are still waiting for the updates with the new features.
Have you got the new Gmail? Let us know in the comments!