"Productivity is the deliberate, strategic investment of your time, talent, intelligence, energy, resources, and opportunities"
These are the words of the legendary author and professional development expert, Dan Kennedy.
Maintaining optimum productivity levels could prove incredibly difficult given today's environment filled to the brim with distractions of various sorts, accessible with a single tap.
However, every productive person is driven by a properly planned system, enabling that person to organize, adhere to deadlines, and plan tasks. The system may depend on tools that drive a person's daily functioning.
We took the time to test and try some of the best tools to improve productivity as you engage with remote work, connect with teams from across the globe and lead more of a digital life than the real one.
Here are the Top 3 digital tools you can utilize to boost your productivity:
1. Todoist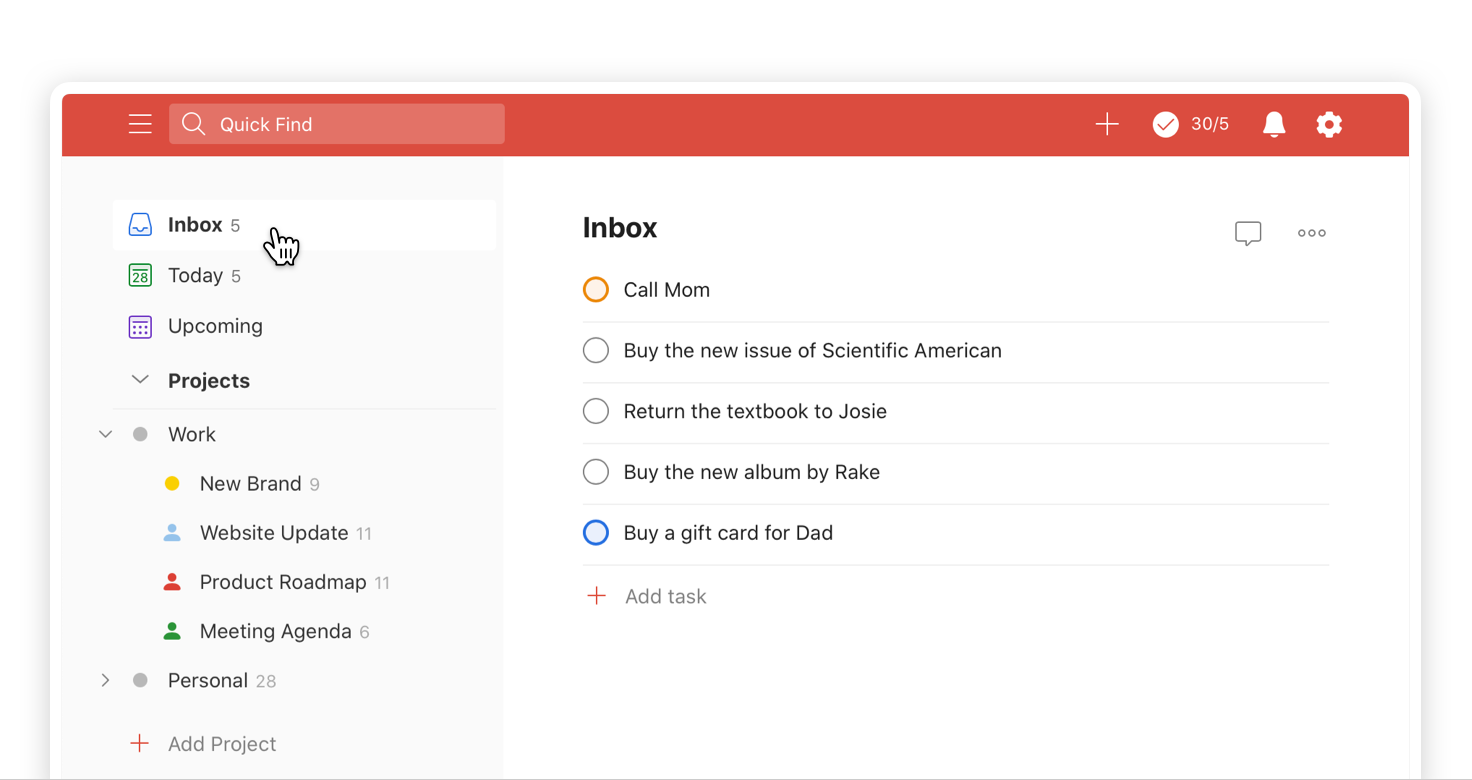 A To-do list is a must to maintain some level of productivity as it helps outline the daily tasks you need to undertake. Todoist presents a myriad of features, with the Natural Language Processing being the most prominent one. It recognizes the keywords you enter while setting up a task and adjusts the task's parameters to align with your needs automatically.
For instance, if you were to write, "Place a call at 12 AM on 6th August", Todoist would highlight the "12 AM on 6th August" part and automatically remind you at that time and on that date, thereby proactively doing the necessary without being commanded.
Other features include having a streak, setting a daily minimum task completion, and organization is super easy in Todoist. You can have tasks within tasks, divide them into projects, and then divide them into sections.
Platforms: Android, iPhone, iPad, macOS, Windows, Android Wear, Apple Watch, browser extensions, and the web
2. Evernote
Evernote mainly creates notes, with the option of adding attachments, clipping web pages, and option to share with team members or coworkers. You can also upload and sort PDFs and scan documents too with the search bar.
Evernote comes with an organizing system that allows you to create different notebooks per your chosen topics or categories. All in all, the app is excellent for project management, notes taking in meetings, setting reminders, and editing different types of documents.
If you are worried about accessing data from all devices you are using, Evernote's multi-device sync does just that. You can access your data and work with it on either of your devices and from anywhere. Evernote is available on
Apple devices, Android and has an online platform too.
Platforms: Apple, Android, Online platform
3. Rescue Time
Rescue Time tracks the programs and websites you spend the most time on. It helps you take control of your time and weed out any apps or activities that negatively impact your productivity levels by showing you where you're spending your time and what hours are your least/most productive.
Platforms: macOS, Windows, and Linux, iOS and Android mobile devices, and all modern web browsers
That concludes our small list of the top personal and business productivity tools! Here is to wishing that they lead to a quicker, more efficient you and results-oriented YOU! Did we miss any other great productivity or time management tools that should have been a part of this list? Don't hesitate to share your picks in the comments below.